Butter & Toast on request with any breakfast | Choice of: sour dough, rye toast, or whole wheat | Ask your server.
Big bowl of potato chips for your table. No extra charge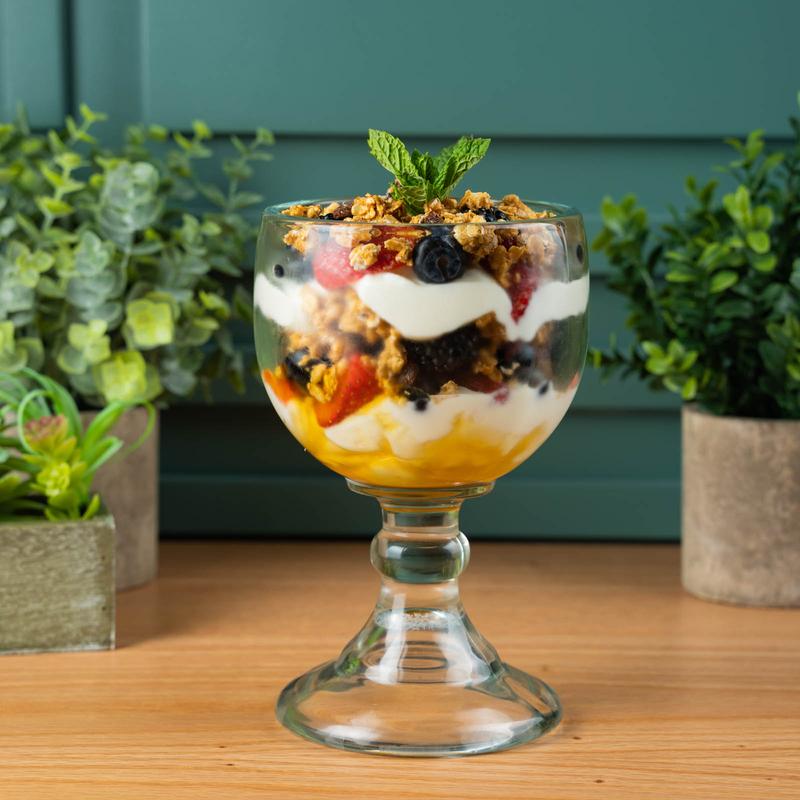 Morning Parfait
… OR JUST A SEASONAL FRUIT & BERRY BOWL
Greek yogurt, house made granola, mixed seasonal berries, honey, fresh mint
Ms. Emily's Flakey Hot Croissants
Five mini-croissants served with orange marmalade and whipped citrus butter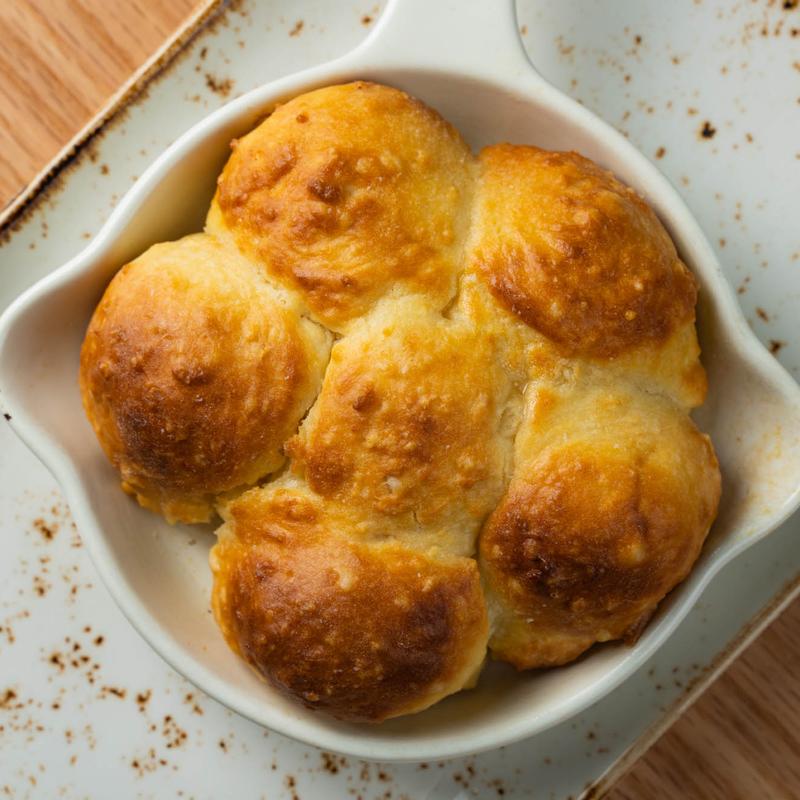 Mini Honey Biscuits
Baked to order with whipped butter & local honey
Strawberry-Banana Smoothie
Shrimp & Grits
Crispy pork belly, White Gulf Shrimp, cheesy white grits, buttery leeks, green onions, and spicy red chili hot sauce. This recipe is very creamy, Chef's twist on the original, "San Francisco Style"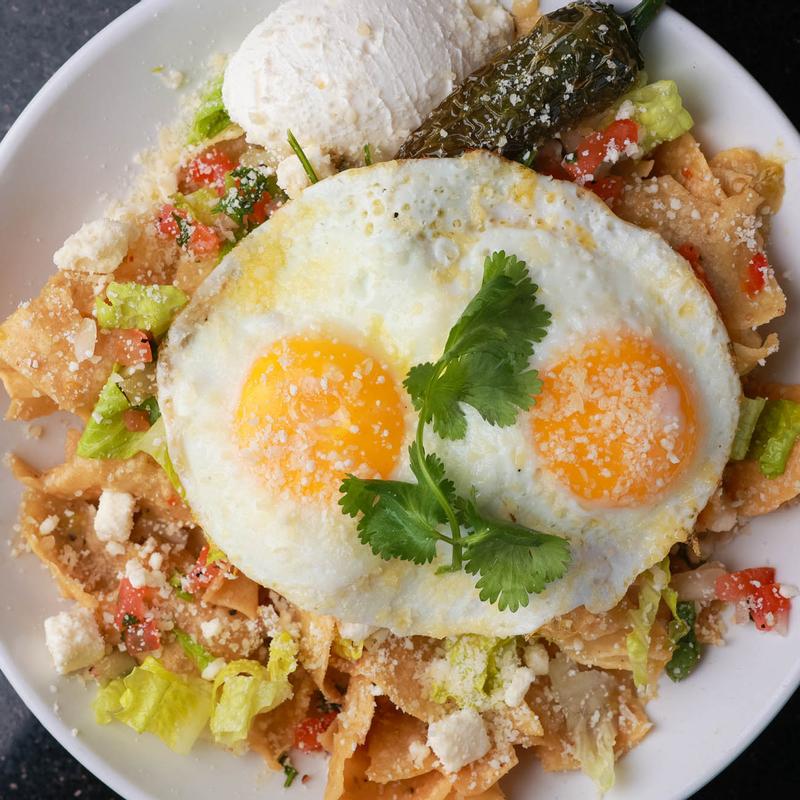 Chilaquiles
Corn tortillas, hatch green chiles, eggs over easy, lettuce, tomato, sour cream, feta cheese. Traditional Mexican breakfast is with soft chips, because …the chips are sautéed with the Hatch green chile sauce
Build Your Own Omelet
GF on request
Choose any three: ham, smoked bacon, beef sausage, tomato, bell pepper, onion, spinach, mushrooms, feta cheese, cheddar, swiss cheese. Includes Chef's organic breakfast potatoes or arugula salad. Additional selection $2 each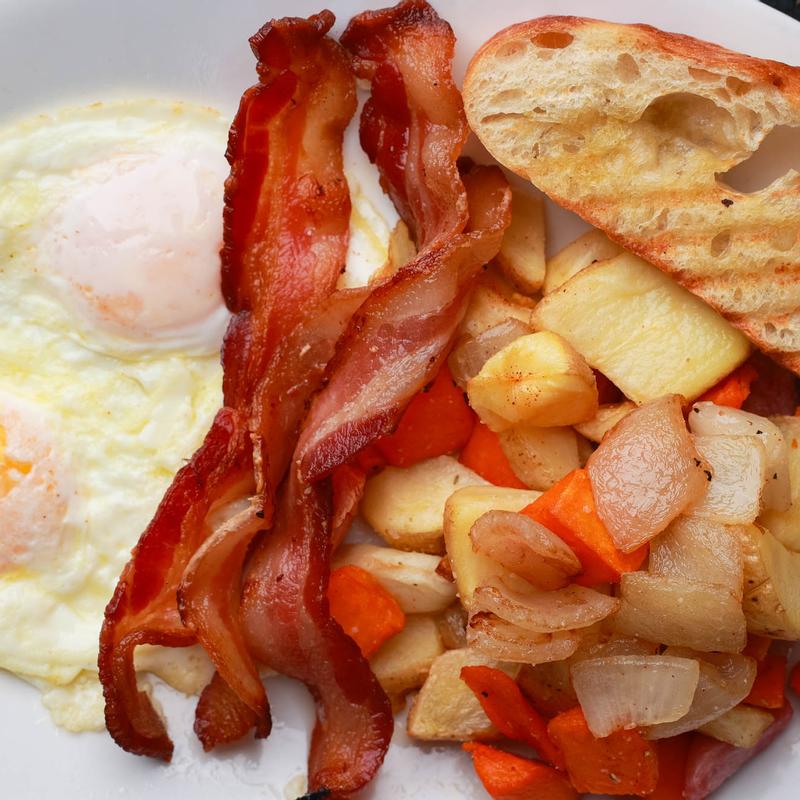 3 Eggs Any Style
GF on request
Organic breakfast potatoes, borracho beans. Choice of: applewood smoked bacon, kielbasa sausage or ham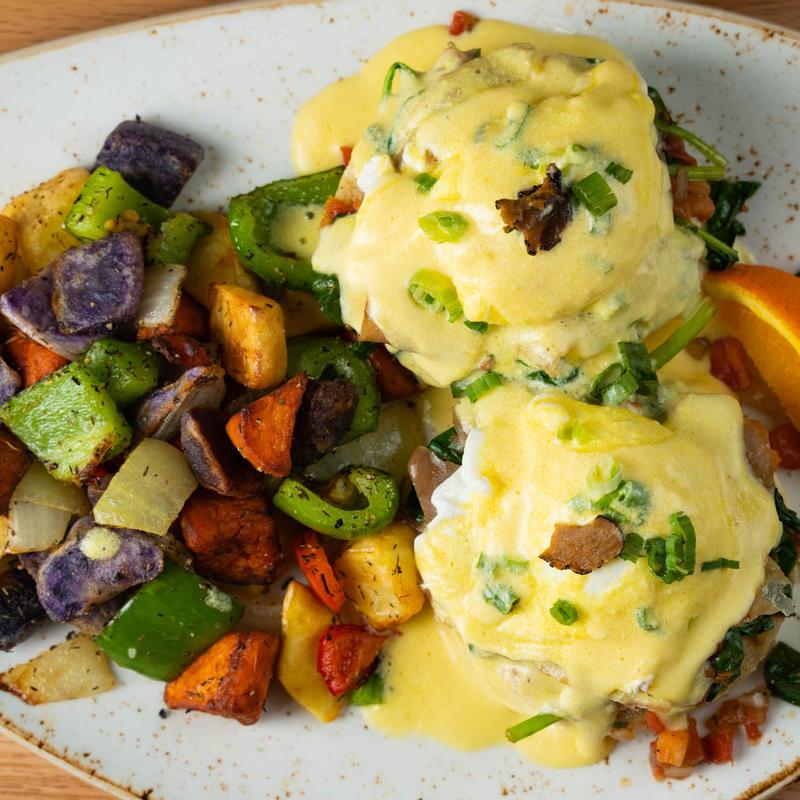 Rascal Eggs Benedict
GF on request
English muffin, crispy prosciutto chips, spinach, pico de gallo, poached egg, hollandaise sauce and black truffle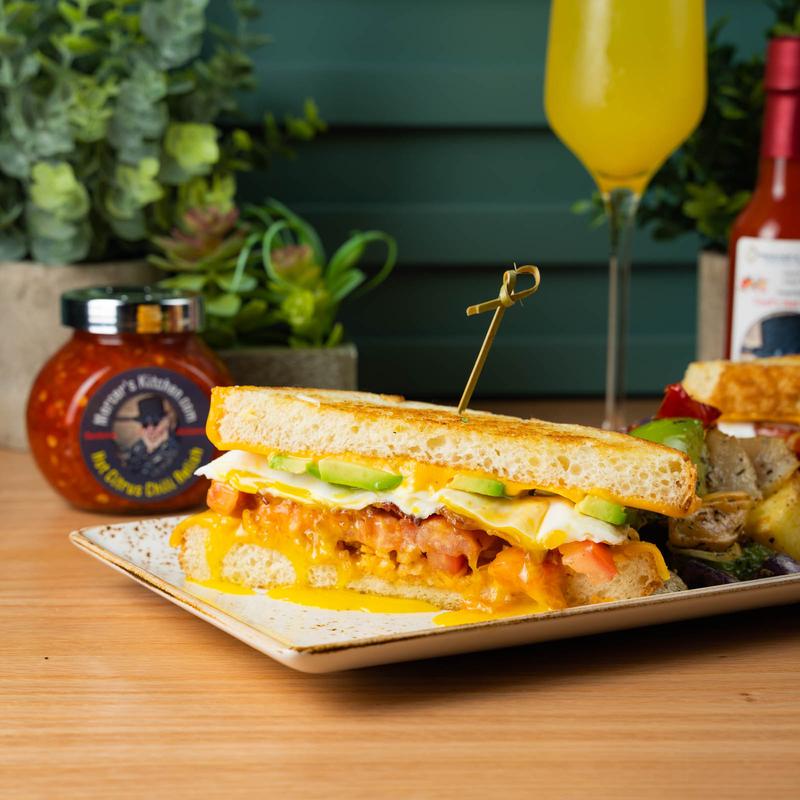 Broken Yolk Sandwich
Eggs over-easy, sourdough toast, potatoes, maple- bacon, sharp cheddar, avocado, tomato
No modifications or substitutions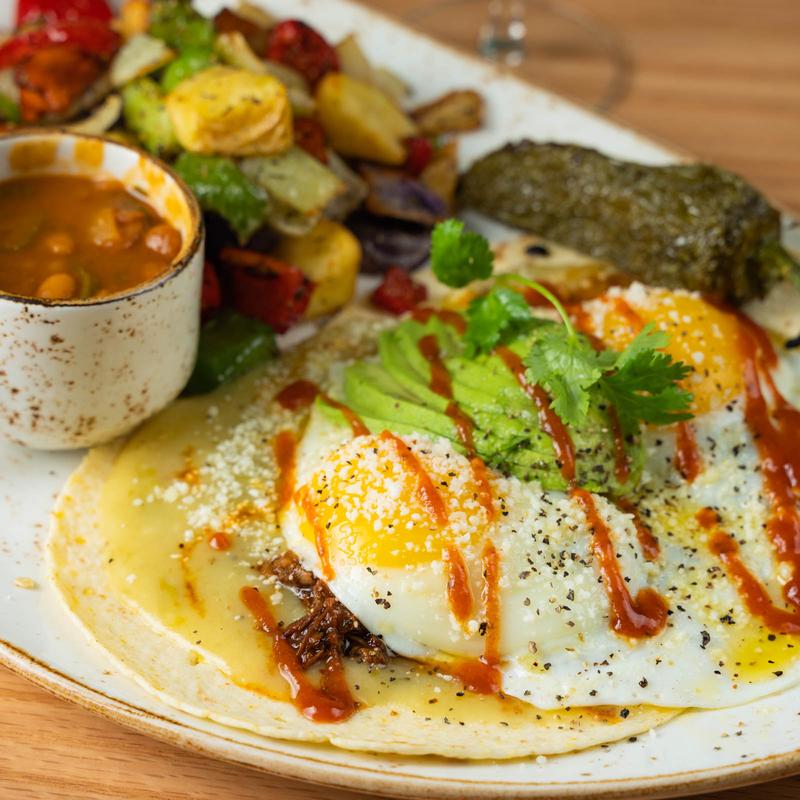 Green Chile Huevos Rancheros
Two eggs sunny side up, hatch green chile, carnitas shredded pork, corn tortilla, borracho beans, oaxaca & cotija cheese, grilled jalapeno and avocado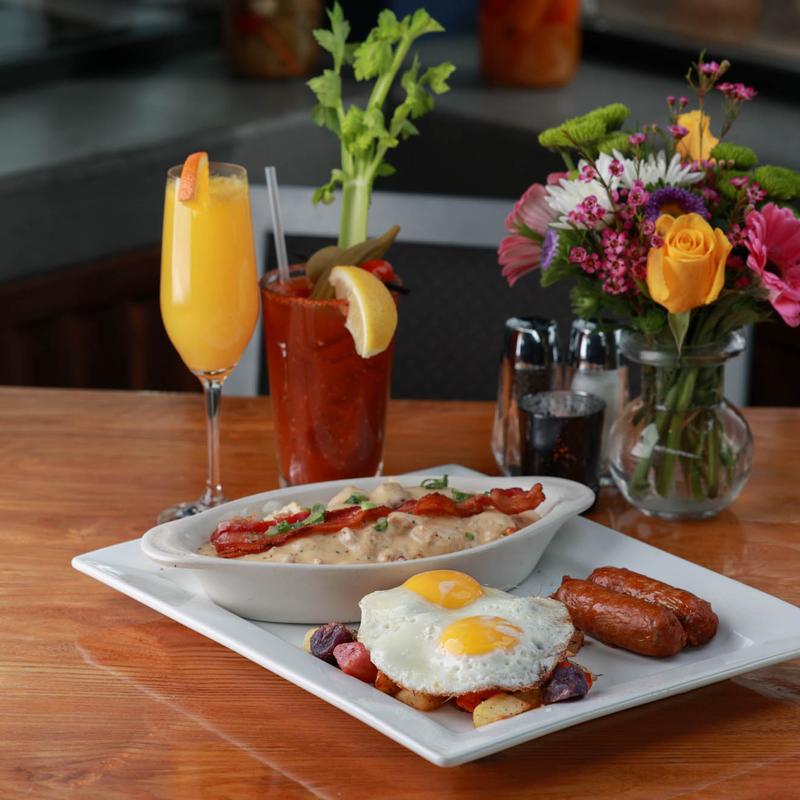 Deluxe Biscuits & Gravy
Side dish $9
Buttermilk biscuits & sausage gravy, applewood smoked bacon, two eggs your way, smoked kielbasa beef sausage, organic potatoes with thyme and onions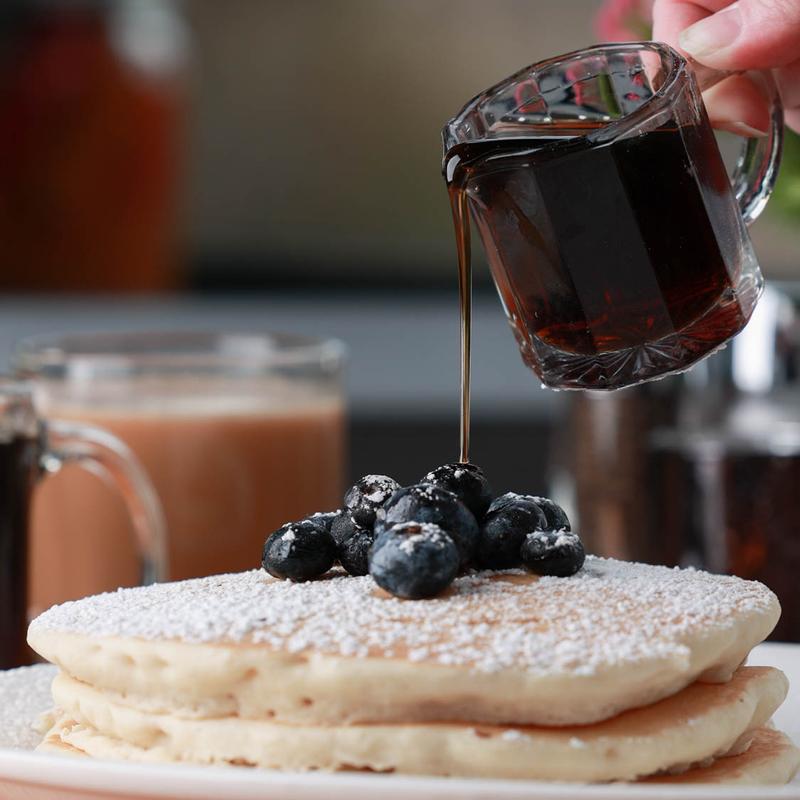 Buttermilk Pancakes
SHORT STACK (2) $12 choose one: blueberry-banana chocolate chip-lemon ricotta-just plain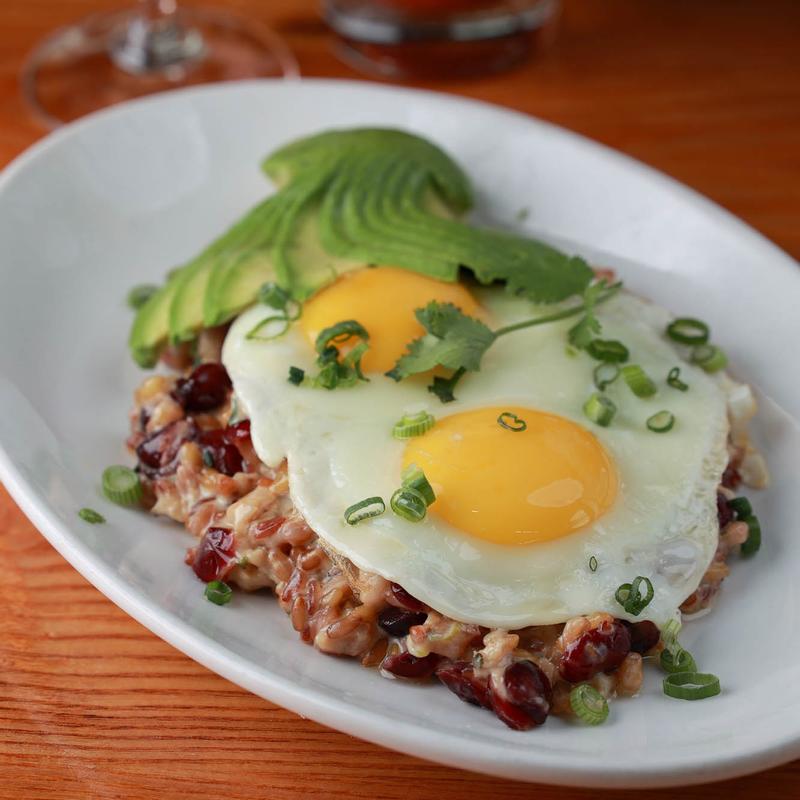 Chef's "Ancient Grains Breakfast Bowl"
Ground chicken sausage, dried cherries, two eggs, avocado, vegetable stock wheat berries, farro, red rice, rye berries, cream, parmesan cheese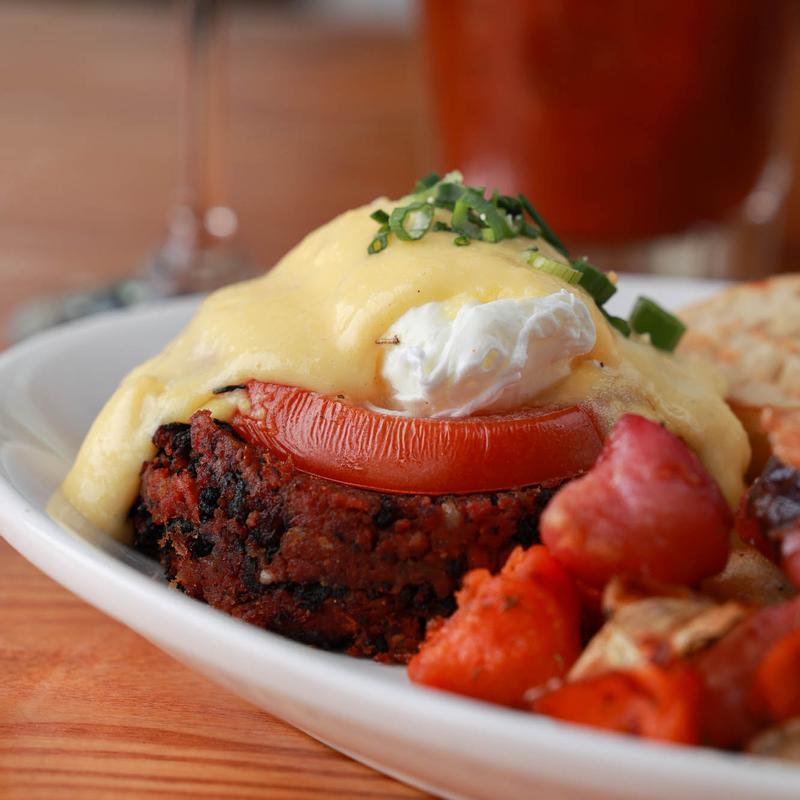 Beef Brisket Hash & Poached Egg
GF on request
Grilled tomato, hollandaise, organic breakfast potatoes with onion and thyme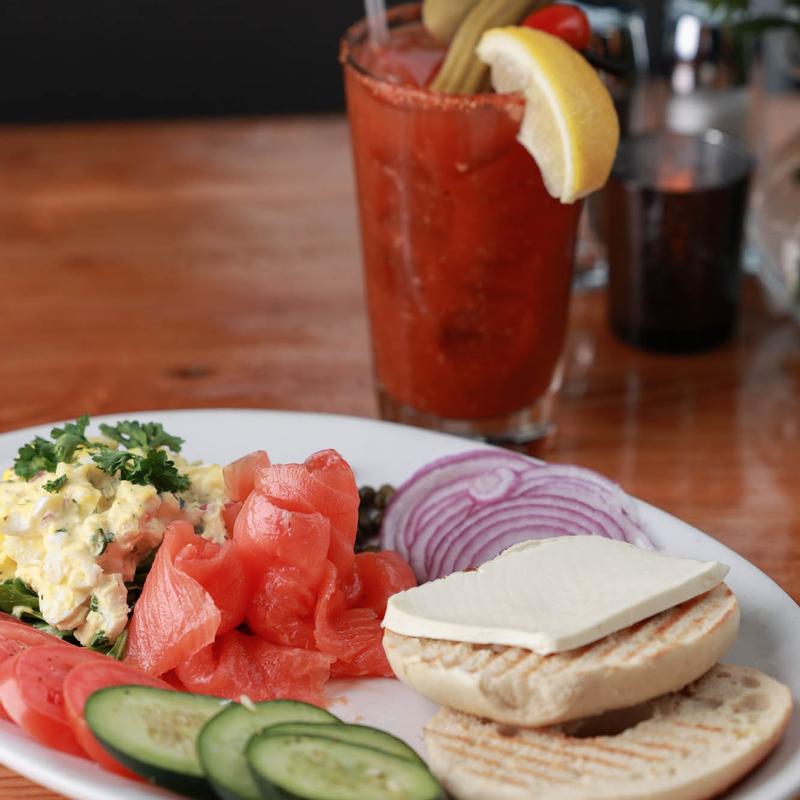 Smoked Salmon
By Cambridge house, and a toasted bagel truffled egg salad, cucumber, tomato, red onion, capers, fresh dill, toasted bagel & cream cheese
Vegan Hash
Onions, red Peruvian peppers, squash, mushrooms, organic potatoes, root vegetables, avocado, green onions, Tabbouleh, smoked paprika, cumin and arugula greens
Add Chicken +$12 / Add Salmon +$14 / Add Shrimp +$12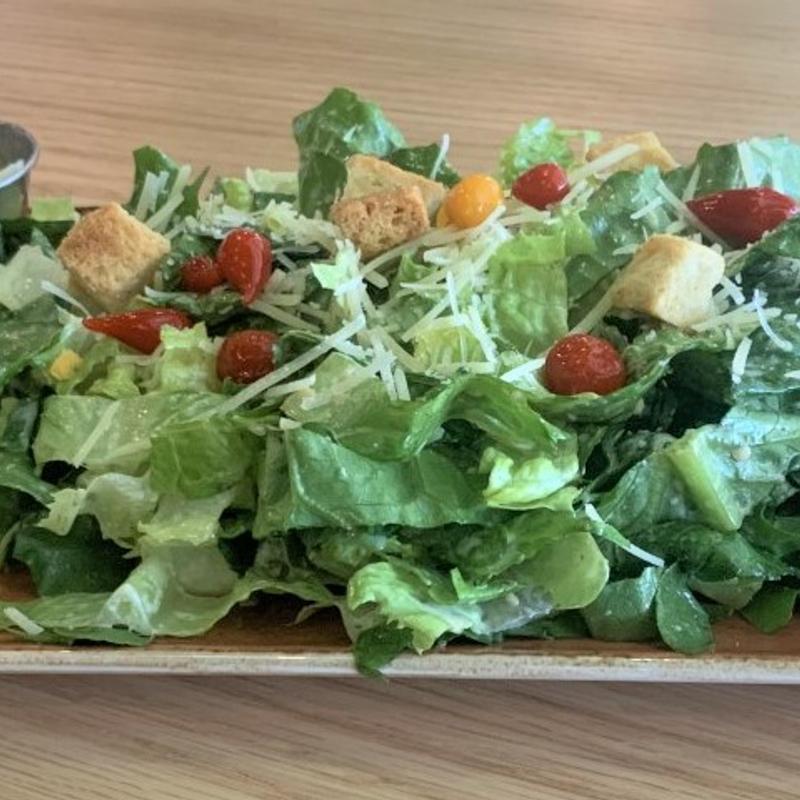 Caesar
Small / Large
Romaine hearts, parmesan croutons, chef's caesar dressing, peruvian "sweety drop peppers"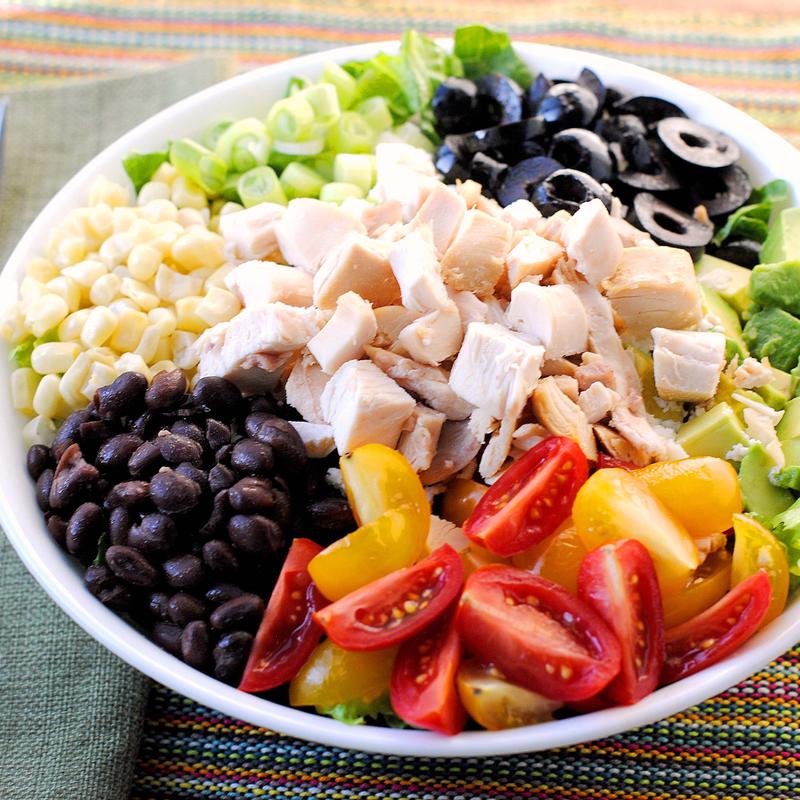 Southwest Chopped
Small / Large
Chopped romaine, fresh corn, black olives, avocado, peppers, tomatoes, green onions, fresh cheese, diced grilled chicken, cilantro-lime vinaigrette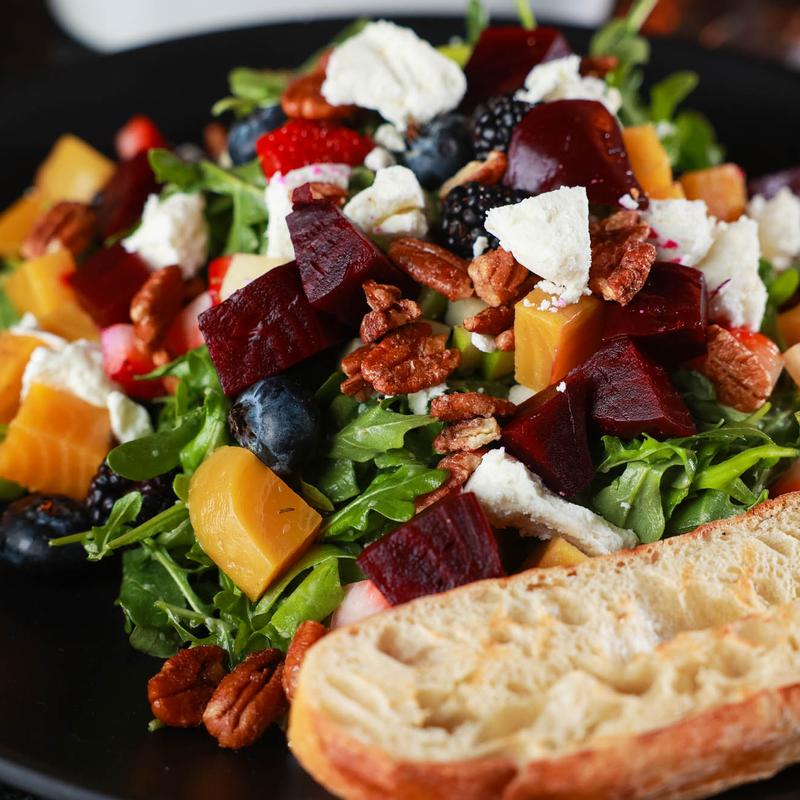 Argula Salad
Small / Large
Seasonal fresh berries, organic greens, candied pecans, feta cheese, green apple vinaigrette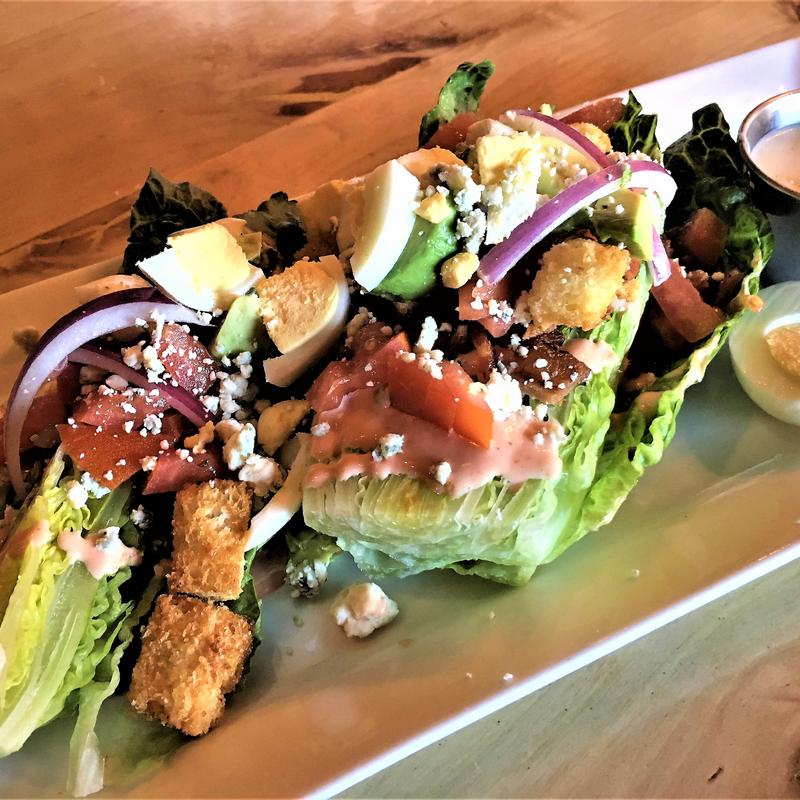 Rascal Wedgie Salad
Baby romaine, candied tomato aioli, chopped egg, croutons, bleu cheese, bacon, avocado, red onion, green goddess dressing on the side
Plum Tomato Soup
Home style tomato soup with basil pesto and house made garlic croutons.
Contain pine nuts. You can request vegan or with no nuts
Green Chile Chicken Soup
Depending on the time of year, the Hatch green chiles can be very spicy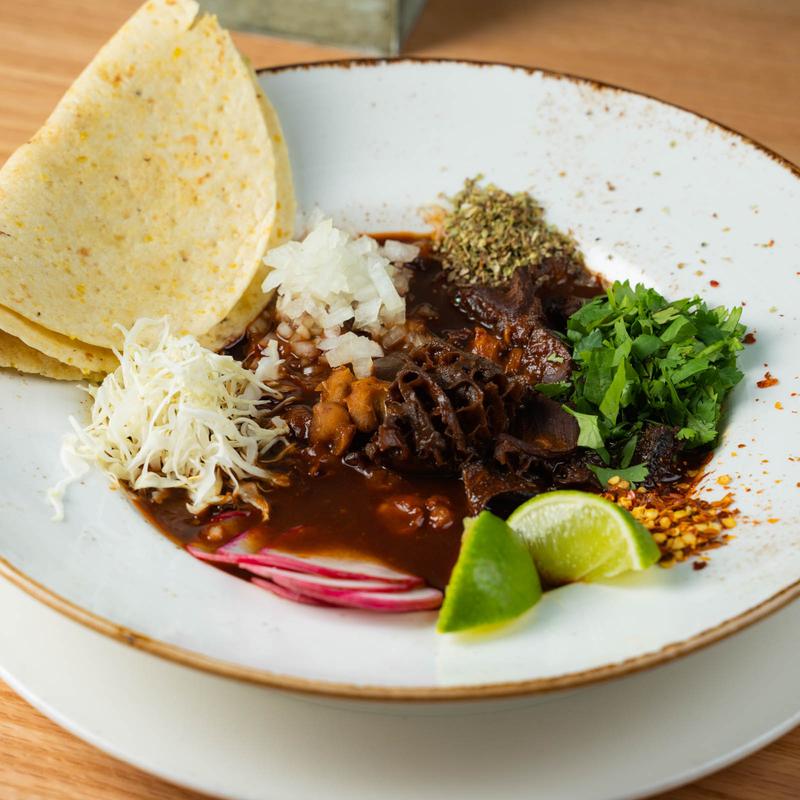 (Sunday) Mexican Menudo
Mexican Menudo is a soup that is more like a meal. Served with corn tortillas. Traditional "hang-over elixir"
Menudo can be spicy
Build Your Own Burger
Includes: choice of two all-beef patties or hemp seed meatless patties, french fries, jalapeno coleslaw, or house salad, bleu cheese, white cheddar or American cheese, mustard, mayonnaise, chipotle aioli, sweet pickles or banana peppers
Additional ingredients $2 each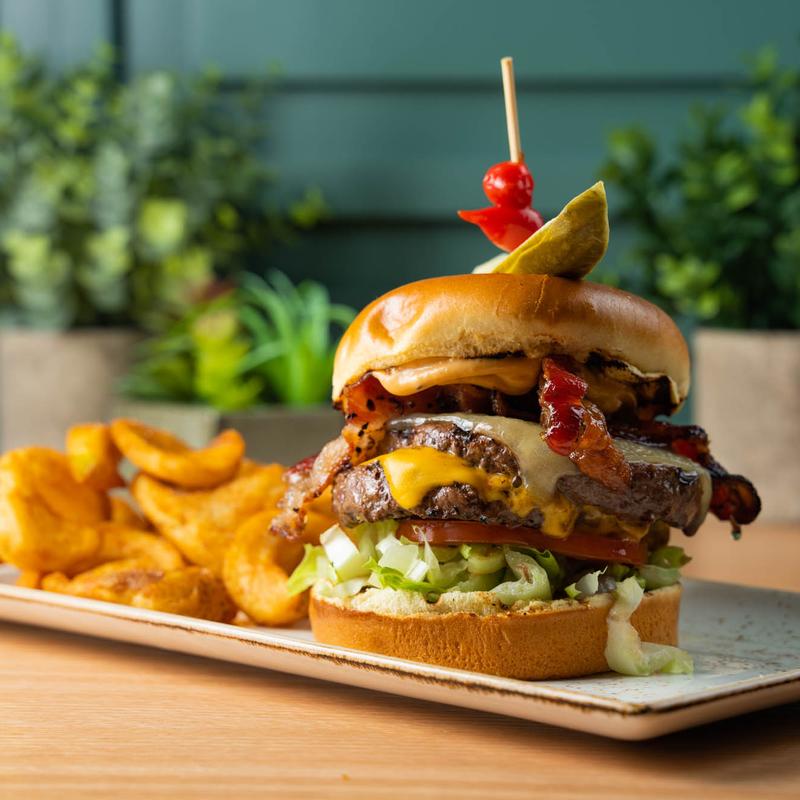 Double Bacon Cheeseburger
Rascal cheesy burger plus sharp white cheddar, American cheese, peppered bacon, banana peppers, chipotle mayonnaise (lettuce, tomato, red onion, ketchup on the side)
Additional ingredients +$2 | No substitutions | Served medium
Choice of small arugula salad, jalapeño coleslaw, cup of soup or fries
B.L.T.
Bacon, lettuce, tomato and mayonnaise on whole wheat toast
With avocado on request. No extra charge
Philly Cheesesteak
Old school – Onions, shaved ribeye, provolone cheese, whiz & toasted hoagie bun bacon, bell pepper and mushrooms
Classic Reuben
Corned beef, sauerkraut, gruyere cheese, secret sauce on rye toast, dill pickle and mustard on the side
Rascal Grilled Cheese Sandwich
Chef's plum tomato soup, house salad, cheesy buttered artisan toast, American Cheese, gruyere, parmesan and white cheddar cheese.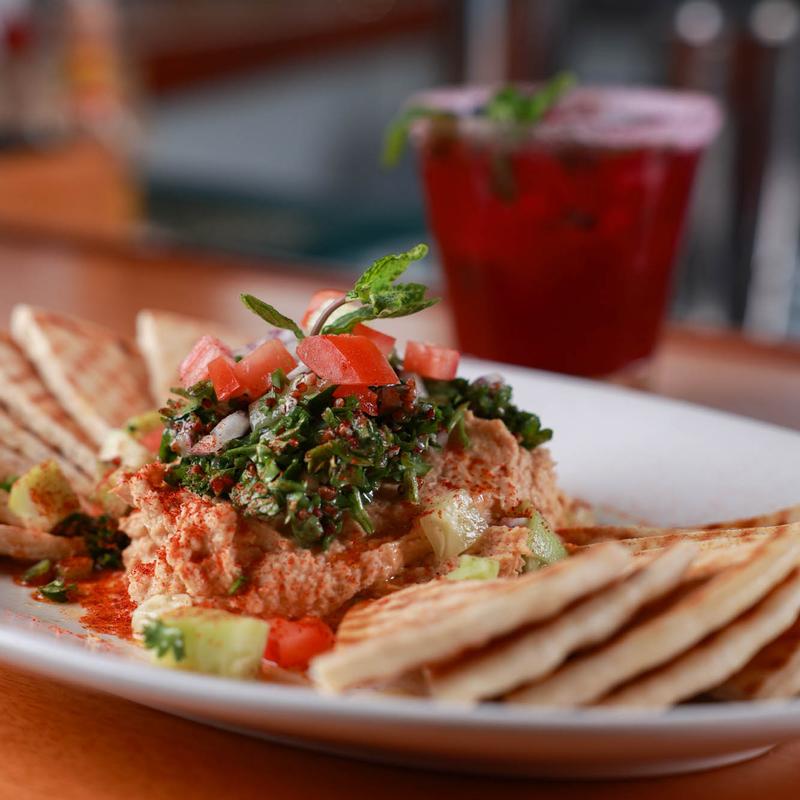 White Bean Hummus
GF on request
Healthy bean dip topped with tabouleh salad, fresh mint, extra virgin olive oil, chili spice, cucumber, marinated olives and grilled pita bread, carrot sticks, celery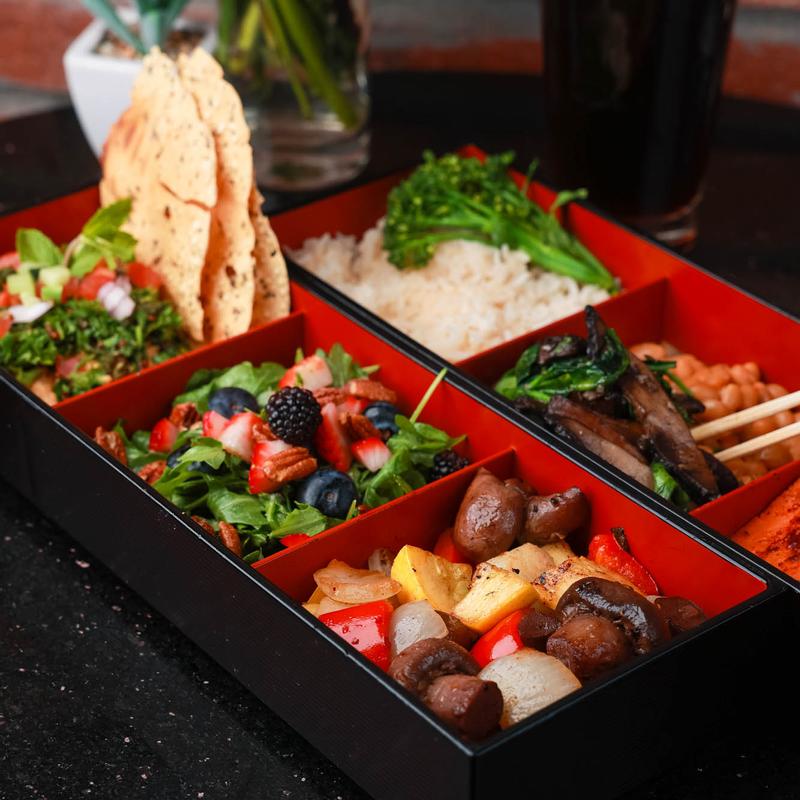 Vegan Bento Box
GF on request
Red quinoa, glazed carrots, green beans, white bean hummus, cup of vegan tomato soup, arugula salad, fresh berries, borracho beans, cilantro rice, black pepper papadums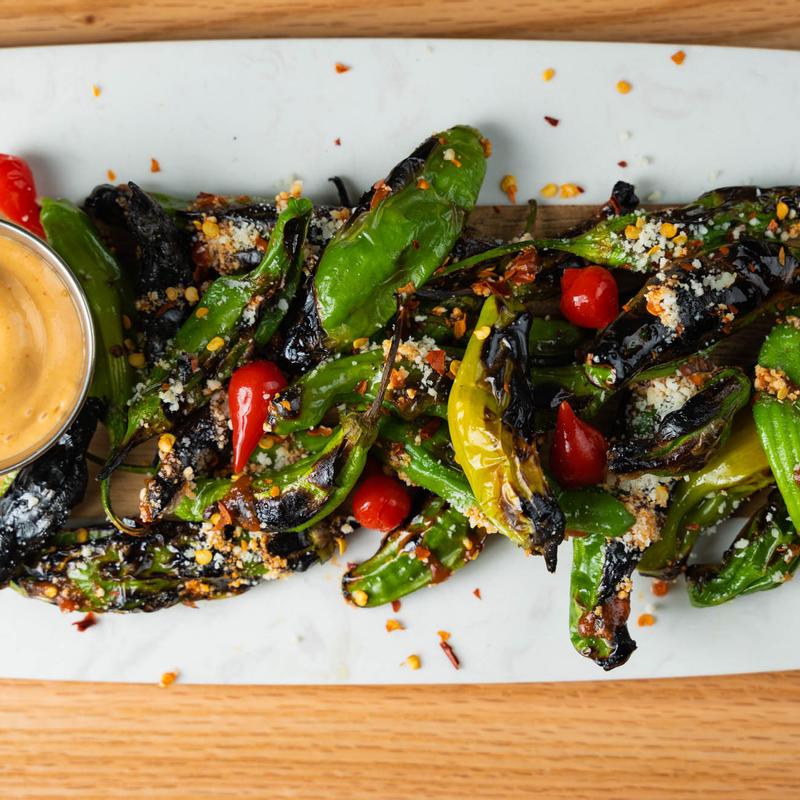 Spicy Shishito Peppers
GF on request
Charred shishito peppers, red chilies, cotija cheese and spicy dipping sauce
Chips | Salsa | Guacamole
Gelato, Ice Cream & Sorbet
Seasonal Gelato, Ice Cream & Sorbet
Ask your server for today's selection
All doggies get cold filtered ice water when seated
Steak Tartar
Five Star Venison Stew
Chicken Jerky Cookies
Cheddar Omelet with Chicken Jerky
Wood-fired Chicken & Natural Balance